Cottrell Scholar Awards - 2016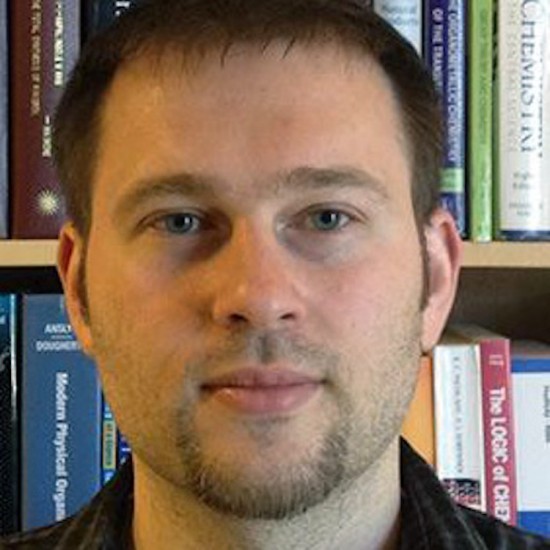 Redesigning Natural Products for the Treatment of Human Disease
Big Pharma in recent years has veered away from searching out and testing compounds found in nature. In numerous instances, such compounds are formed in minute quantities from complex mixtures. Many are also difficult to heavily modify chemically, thus producing what are known as "analogs," the first step in drug discovery.
Instead, drug companies have come to rely more heavily on approaches of combinatorial chemistry, high-throughput screening, and fragment-based drug-design techniques that allow the rapid preparation of thousands of compounds from simple, commercially available precursors. Historically, a large percentage of these compounds are "flat," yet their biological targets are complex three-dimensional structures. Many natural products on the other hand have acquired complex three-dimensional shapes in order to suitably bind to other biological molecules.
Thomas Maimone, assistant professor of chemistry, University of California, Berkeley, is attempting to subtly reorient medicinal chemistry production toward, once again, modifying natural products, while continuing to use the tools of rational design and medicinal chemistry.
"We hope to pave the way forward to new classes of nature-inspired molecules that are not accessible by other means, and that possess greater relevance to problems in human health than the ones nature has already afforded to us," Maimone says. "We are actively pursuing new synthetic routes to antibiotic and anti-cancer scaffolds, often with an eye for diversity. We want to make Frankenstein-like compounds."
Specifically, he and his research associates will employ advances in synthetic chemistry combined with detailed crystallographic insight to produce novel anticancer agents inspired by etoposide, which is a semisynthetic derivative of the natural product podophyllotoxin, produced by the American mayapple plant. Although it is FDA approved and still a widely used drug, etoposide causes numerous undesirable side effects during its use against various forms of cancer, and many tumor cell lines have become resistant to its effects. It works by interfering with topoisomerase enzymes, machinery used by the cell to regulate DNA maintenance. Maimone will prepare and study new etoposide compounds in collaboration with experts in oncology chemistry. "This is an old problem we are reinvestigating with more modern chemistry," Maimone said.
For the education component of the Cottrell Scholar Award, Maimone has developed new chemistry curriculum at the undergraduate and graduate level focusing on pharmaceutical and heterocyclic chemistry and small molecule medicines. This fills a critical gap in the training of synthetic chemists, particularly those also interested in medicine, pharmacy, and a variety of biomedical fields. He has also developed a new introduction to research exposition for community college chemistry students planning to transfer into four-year programs. A research internship for these students at UC-Berkeley is also being developed. Maimone's research group is also involved in science education and outreach at the elementary school level throughout the Bay area.