Cottrell Scholar Awards - 2017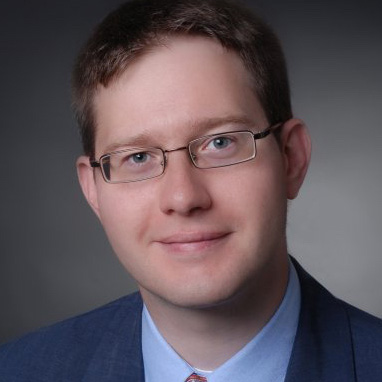 Bridging Quantum Chemistry and Chemical Intuition
Graphene is a much-heralded form of carbon with bonded atoms arranged in a hexagonal lattice in sheet form one atom thick. It is 200 times stronger than steel but also incredibly flexible. It has scientists and technologists racing to find uses for it, not to mention cheap and efficient ways to manufacture reliable supplies.
Daniel Lambrecht, chemistry, University of Pittsburgh, has received a Cottrell Scholar Award from Research Corporation for Science Advancement to explore graphene's use in sensing volatile organic compounds (VOCs). These generally carbon-based chemicals easily become vapors or gases. VOCs contain additional elements such as hydrogen, oxygen, fluorine, chlorine, bromine, sulfur or nitrogen.
Graphene intrigues sensor enthusiasts like Lambrecht because every atom in a graphene sheet is exposed to the environment, making it potentially exquisitely sensitive to changing chemical content.
Specifically, Lambrecht and his associates plan to use computer simulations to establish a guide detailing how to modify the chemical structure of graphene to achieve highly selective detection of VOCs.
"Such sensors could be used as wearable 'chemical noses' for real-time monitoring and prevention of health and safety threats, such as exposure to toxic or carcinogenic compounds, environmental contaminants and explosives," he said.
There is also an education component to the Cottrell Scholar Award. Lambrecht intends to use some of the funding to create inquiry-guided learning experiences in introductory chemistry classes to improve learning outcomes.
"This learning intervention is critically needed to address late graduation rates of up to 36 percent," he said. "One of students' greatest challenges is navigating different chemical representations -- macroscopic-microscopic-symbolic, which is known as 'Johnstone's Triangle.' "
He intends to develop a program using free smartphone technology allowing students to employ these different representations for solving chemistry problems.